Gamify Your Business Goals
By now, you will have realized the immense potential of gamified content in practice. 
Now you are ready to dive into the world of gamification in business. What is that exactly, you may ask? The application of game like structure and processes for business goals is called enterprise gamification. You can use it to improve the performance of business processes both internally (productivity, engagement, communication) and externally (marketing, sales and reputation goals). 
The truth is hard - marketing goals and driving high revenue are getting harder every year as people turn to interactive platforms like Instagram, YouTube or phone apps and games. It's easier to run ad campaigns in modern portals than in magazines or TV.  
This is where gamification elements come into play. To meet the creative and interactive needs of modern consumers, gamified content is what you need. It is far easier to capture attention and ensure conversions when you use story elements and game design, isn't it? 
Games
Magnum Pleasure Hunt Across Amsterdam augmented reality experience
Unilever developed a global Internet campaign to market its new Magnum ice cream brand, Magnum Temptation. This 2011 online game resembled Super Mario and allowed players to race through many websites on one platform to collect chocolate pieces in a kind of jump-and-run experience. Meanwhile, players were supposed to hoard candy points, share their score on Facebook, and rank high on leaderboards. 
Effects? The game captivated the attention of people around the world with over 7,000,000 participants and a high level of engagement. It was shared en masse on Twitter, Facebook, and blogs. The game's hashtag was one of the top Twitter trends on the day of its release. 
Magnum Pleasure Hunt Across Amsterdam augmented reality experience
Chipotle: A Love Story Game 
The Chipotle restaurant chain released a game in 2016 called "A Lover Story," based on a BAFTA award-winning popular animated short film.  The story revolved around showing how rivalry between food companies has led to food becoming more processed. In the game you had to combine real ingredients, reducing the use of artificial colors and flavors. At the end you were rewarded with free food, with real-time coupons BOGO that you could collect in the restaurant. 
Effects? The game strengthened the brand's overall image of producing natural and organic products. According to Chipotle stats, more than 70% of consumers said they felt the brand used high-quality ingredients, and 65% said the game increased their trust in the company. 
Applications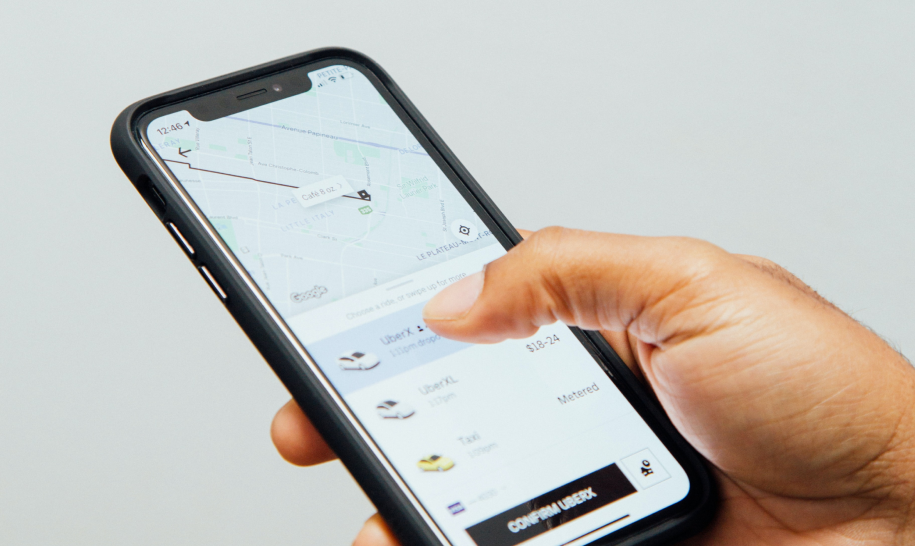 Uber in Gamification of Business  
Uber may seem like an obvious example of unpredictability and surprise in its premium system. Most of the time you know the price for your route, but once you get a 15% discount or make it to a low-traffic time, you feel like a winner. At the same time, Uber is also gamified for drivers that keeps the business going. Are you curious how this works? 
Uber awards its drivers badges like "Great Conversation," "Expert Navigation," or "Entertaining Driver," which boosts motivation. In addition, Uber drivers receive new assignments before they have completed the first one - an incentive that's hard to resist. And finally, just before they leave the app, they see a sign indicating how much money is left to earn a certain amount. The next goal, a motivational boost, keeps them on their toes. 
Lotteries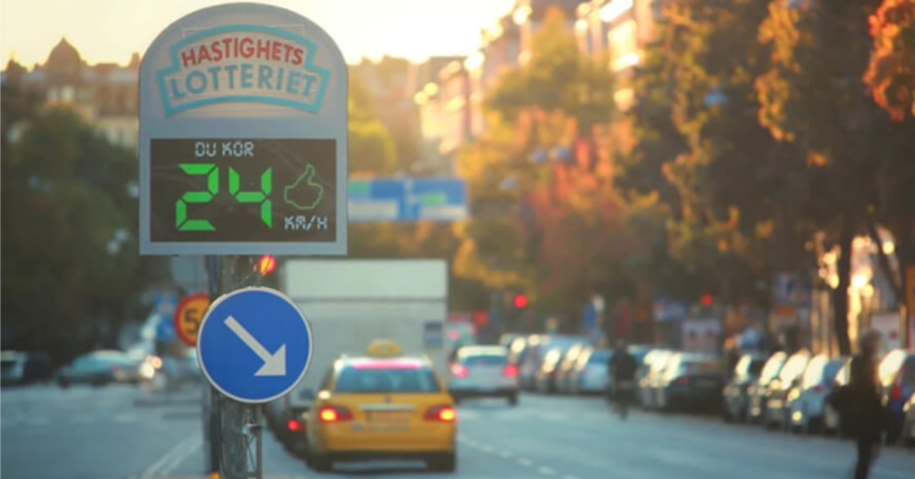 Speed camera lottery of Social gamification 
The campaign, launched by the Swedish National Road Safety Society, was designed to teach drivers motorists to obey speed limits in an entertaining way. The speed of each vehicle was displayed to passing vehicles and recorded by the system. 
Those who obeyed the speed limit were also entered into a prize draw. And what's the kicker? They could win a portion of the money collected from speeders. Anticipation, personal responsibility and social pressure work wonders. As you can see, game-based learning turns out to be useful in promoting positive social behaviours. 
Loyalty programs
What better way to increase sales and incentivize customers to revisit the brand than to play loyalty programs? However, you need to know that loyalty programs have evolved and no longer just reward purchases with points and coupons - today they offer a wider range of features. 
Starbucks Loyalty Program 
Starbucks has a loyalty system where users earn stars after making a purchase. These stars can then be exchanged for free food and drinks. That's the most basic feature used to boost user engagement. But get ready for more! 
Every now and then, the company offers bonus games or apps that pique users' curiosity. It is also possible to earn double stars for selected purchases on regularly scheduled "double star days". The combination of a points system, real-time rewards and additional perks for club members is insanely effective.