Welcoming a new employee sounds like a well-worn corporate cliché - another element of openness, fruit Tuesdays and a forced welcome meeting or a welcome message... And yet, for the new person, it's a huge amount of stress and a whole new... well, everything - a place, strange people and unfamiliar procedures, often at odds with the previous workplace. 
Similarly, for the company, it is a challenge to induct a new employee, get them up to settle in, feel comfortable in the team and add value to the business.  The numbers don't lie - 88% of employees think their organization fails at properly onboarding new staff.  
But it doesn't have to be this way! Read our article to find out how to make the adjustment process easier for the new employees with cost-effective techniques that change the approach to a more human one.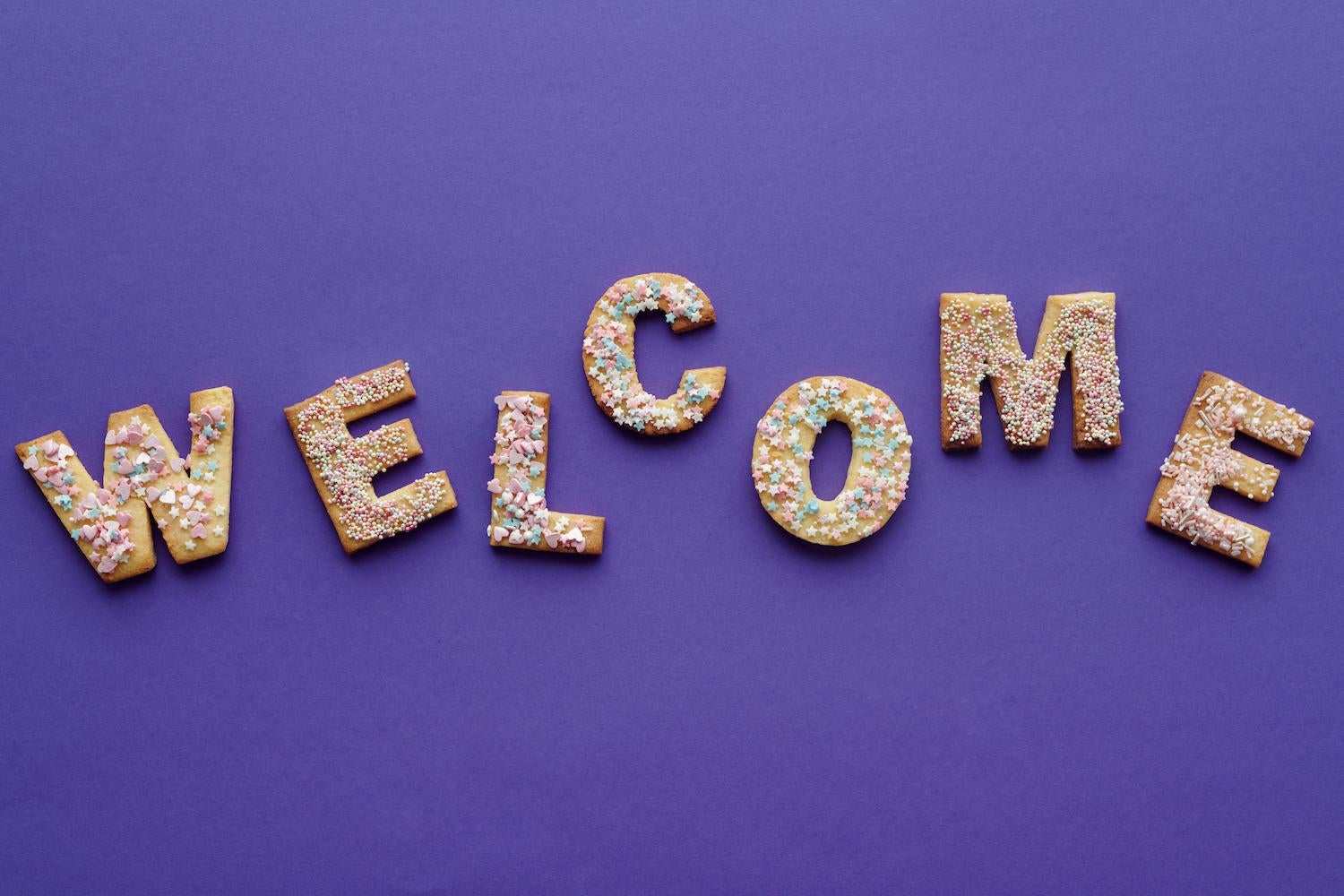 STATISTIC: According to a study by the Society for Human Resource Management (SHRM), companies with a strong onboarding process see 50% higher employee retention compared to those with a weak onboarding process.
Professional, trustworthy brand image – the company shows from day one that it will make sure that the employee feels comfortable (human-centred approach). 
Better engagement and motivation of employees – If you feel welcome and needed from the beginning, it will boost your drive to be productive and work hard for the company. 
Practical demonstration of company values - You can demonstrate and engrave values important to the organization so that every employee aligns with them. 
Building a solid bond with the employee - letting them know that whatever their position is, they are an integral and significant part of the entire team. 
Reduced day-to-day stress - a good and pleasant start to the working relationship makes the employee feel at ease in the company and helps them adapt. 
OK, let's start with the basics, which are often overlooked - pre-boarding, and preparing for day one. Too many organizations avoid this step and fail to make the most of the notice period to stay in touch and prepare new employees for a new professional environment. That's why you should exchange polite and friendly welcome messages during this period to start building trust and loyalty. 
You should confirm the start date, time and dress code for the new employees well in advance. We are all human and the more information we have, the easier it is to deal with a new situation. You can also give them access to any paperwork they need to complete beforehand to save time during their onboarding. A nice gesture would be to send a personalized welcome gift/kit by post with a named t-shirt, sweets, publications or other industry-related gadgets. 
Another point often overlooked or ignored is the orientation and training that take place on the first day of work. We all know the feeling when we cross the real or virtual threshold of a new job where the unknown awaits us. A short PowerPoint presentation or an introduction by a manager awaits, and that's it. 
It's not enough. How to welcome a new employee to the team?  For a new hire to feel cared for and safe, and have a good understanding of what to do, it is necessary to design appropriate training and back it up with support. At the same time, alert the rest of the department about the new team member and make them available to answer questions - no matter how silly they seem. There is real power in having the courage to express doubts and to learn from them. 
What about organizing a breakfast or lunch to allow the employee to get to know the team? Let's think outside the box here. It's well known that a company meeting in the office canteen, or a bland and awkward video call, doesn't get the job done and can even be discouraging or intimidating. A coffee in the local cafeteria or a beer in the pub is a better option for old-fashioned face-to-face integration outside of the work context. 
Speaking of personal communication and less formal integration, you can encourage casual 1:1s with new and existing team members to break the ice. Let's not make team meetings so formal, cold, and impersonal. Such meetings will certainly not facilitate smooth integration into a new group. 
BONUS: New employee business card! Before the new employee walks through the proverbial door at work, why not introduce them to the rest of the team via email? By this, we mean a welcome newsletter to the team, along with a personalized message from the new hire, such as their experience and information about themselves, their passions, and their plans. It can also include the HR's note about the newcomer's future role, department and date of start.  
+ PRO TIP: Post such a message on social media as well. Show that you care!  
Free ebook

7 Challenges You Can Gamify in Your Company
Download
Now the time has come for some practical advice and our templates for perfect messages for new employees. If you start integrating it into your processes and company culture, you will upgrade the first impression and nurture the long-term bond with new team members.
#1 - Start with the subject line - welcome to the team. This is the first impression a new hire will have of your company's onboarding process, so make it count. The subject line should be professional, friendly, and warm. It sets the tone for the rest of the onboarding process and gives the employee a sense of belonging to the team. 
#2 - Let them know you're there for them - a personal message that highlights their value to the organisation. This is an opportunity to show employees that they are valued and that your firm is invested in their success. A personal message that outlines the employee's new position and responsibilities and how their work will contribute to the company's success can help build confidence and enthusiasm for their new position. 
#3 - Show enthusiasm - friendly tone, not an overly excited or repetitive communication 
Enthusiasm is contagious, and it's important to convey this in your warm welcome message. The tone should be friendly and upbeat, but not too casual or overly excited. You want to strike a balance between professionalism and warmth and avoid using repetitive or formulaic language. 
#4 - Include key information - company values, background, and information about the first day.  
This is a great opportunity to share key information about the company, its values and culture, and what the first day will be like. This will help your employee understand what to expect and prepare them for their new job. Be sure to include information about the organisation's history, mission, and vision, as well as any important policies or procedures they need to be aware of. 
BONUS TIP - Employees can make a short video about the team with everyone saying two sentences introducing themselves and welcoming the new team members. Let's be creative, and everyone will work better. Maybe you can even record the CEO saying hello? 
"Exciting news, [new employee's name]! You're now part of the team, and we're honored to have you. You've been chosen for your exceptional skills, and we can't wait to see what you bring to the table. Let's make great things happen!   

"Hello and welcome, [new employee's name]! Joining us is a great achievement, and we couldn't be more excited. You stood out among the many applicants with your unique skills, experience, and imagination. Get ready to become a valued team member, and let's start this exciting journey together! 

"Hello [new employee's name], it's a pleasure to have you join us! You were chosen for a reason, and we know you'll bring great things to the table. Let's work together to achieve great things! 

"Hello [new employee's name], welcome to the team! Your unique talents and fresh perspective are highly valued here, and we're looking forward to your contributions. 
Pre-boarding and onboarding are critical to the success of both the employee and the company, resulting in higher retention, improved engagement and a stronger bond. Companies can improve the process of welcoming a new hire to the team with friendly pre-boarding welcome messages, orientation and training, and casual meetings.  
By incorporating elements of game design such as challenges, rewards and progress tracking, gamification can make the onboarding process more enjoyable and memorable for new employees. It can also improve the speed and effectiveness of knowledge transfer, leading to a more productive and efficient onboarding experience. 
If you are interested, feel free to contact us and we will provide you with a free consultation.  Let's start this long and successful journey together.